---
Roasting Is Done How? - admin - 07-22-2022

Know how the job is done Roasting? Roasting how is it stored? Know how business is done roasting Winter? as such, to answer those questions I made up a recipe. Especially the widely consumed roasting the sacrifice of the feast and freeze, then store in the fridge or freezer, you can use them the way you want to. Roasting rice that can be served by making you give it a try the next recipe to remember. Enjoy your meal in advance.
Roasting Is Done How? Ingredients
Red meat (I used beef)

Internal oil

Salt

Roasting Is Done How?
The sacrificial meat after being rested for a night of nerves, cleaned and cubed shaped cut pieces.

250 grams 1 kilo of meat in a separate pan, tallow suet to be chopped.

The meat is taken in a large pot and saute until the water evaporates a manner that the cover is closed.

While the foam that accumulates on is cleaned with the help of a spoon.

Pieces of meat are roasted, while on the other hand, domestic oil in a separate bowl will begin to scorch.

After boiling oil that accumulate on the internal cartilage is collected with the help of a colander.

After you take the meat completely, or if you are there will be plenty of broth large roasting in this case, the base of the pot when the meat is ready on the side of this dark-colored juice with a spoon to pull the water if you wait from your cooking would be crushed.

Oil is added to the internal of the meat that attracts water.

Normally we put salt saute for about 5 more minutes putting a little bit more for dinner.

It was closed in January when it's hot and the meat heat-resistant trays are emptied supposed to cool down or flat (do not use a plastic container).

After returning to oils, roasting the refrigerator door, the bags are taken.

If you have consumed in a long time in the fridge to be consumed within a month in the freezer if you shall be kept.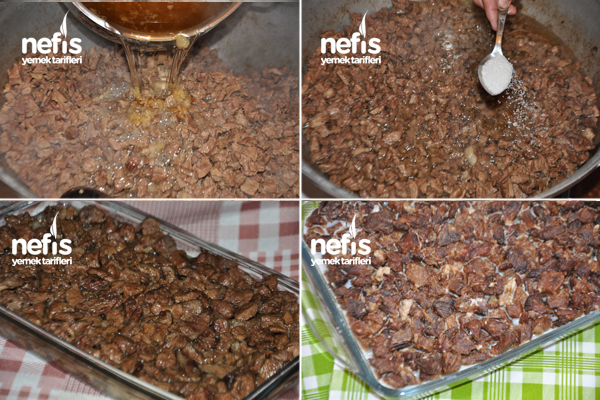 ---