---
Cheese Goulash - admin - 07-23-2022



Cheese Goulash Recipe Ingredients For


Turns out 9 seater Round Casserole
1 kg beef

1 Sagan

2 medium potatoes

2 medium carrots

One green pepper 2

1 tablespoon butter

3 tablespoons vegetable oil

4 cloves garlic

1 .5 tablespoons tomato paste mixed

Measure 2 cups 200 ml of hot water

1 teaspoon salt

1 teaspoon oregano

1 teaspoon red pepper

1 teaspoon black pepper

Over;

Cheese Goulash Recipe How To Make?




Little bits of cubes, primarily on meat.

Little bits of the same size as the potatoes and carrots .

Onion ,green pepper, small little bits ,let the pressure cooker on the stove.

Add oil into it and let's add our meat over medium heat 3 minutes on kavurali I am .

Later on, The Onion ,the pepper, add the garlic and let.

I'm kavurali over medium heat for 5 minutes .

Later on potatoes ,carrots ,and spices to the sauce ,let's add the Salt .

I'm soteleyel 3 minutes ,then add salt and adjust according to your own taste, let the hot juice .

Our lid and cook 10 minutes to cook.

After it cools, open the lid and let stew patterns aqueous get in the way.

Add plenty of cheddar on let let what a baking tray.

We should add a glass of water in the tray.

Heard in advance to avoid the establishment of casseroles, 235° set top bottom and leave to cook in the oven.

Cheddar oven fried bulgur pilaf, or on our get it out of simple service who do enjoy it.

No; you are quicker than I used to cook in a pressure cooker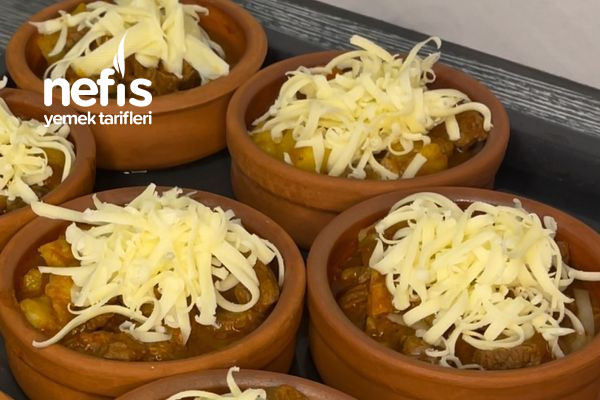 ---