---
Grilled Chicken Dinner - admin - 07-23-2022



Ingredients For Grilled Chicken Dinner Recipe
600g chicken cutlets ( boneless, trimmed of cubed)

2 zucchini

1 potato

1 cup peas (canned, if it is enough to filter the wash water, but if you are using out of the freezer and cook for 10 minutes)

4 cloves garlic

1 small onion, grated

2 tablespoons vegetable oil

2 tablespoons tomato paste

2 Red Chillies (optional)

2 green peppers (I used pepper village)

Thyme

Black pepper

Red pepper flakes

Salt

Note: I didn't put it like mushrooms.



What Are The Grilled Chicken Dinner Recipes?




Cooking chop onions, garlic peeling 2-3 piece is cut to form.

Saute the onion in vegetable oil until transparent.

Add the peppers and saute for a while and washed, drained, add the cubed chicken.

Drag the chickens out of the water again is cooked until absorbed.

Then add tomato paste and saute for another minute.

Peeled and diced zucchini, diced potatoes are added.

2 cups hot water with spices added.

After our meal we will add the peas to the boiling.

Hold for 2 minutes on the stove and we'll be closing for you.

If you want to cook it this way you can continue, but at this stage I'd prefer to take a small oven dish.

Pyrex dinner by the amount of water pouring my check and, if necessary, you can add a small amount of hot water.

Set up and run as a 190 degree oven, and cook until potatoes are tender.

If you wish, sprinkle of grated cheddar cheese on it before cooking.

Bon Appetit.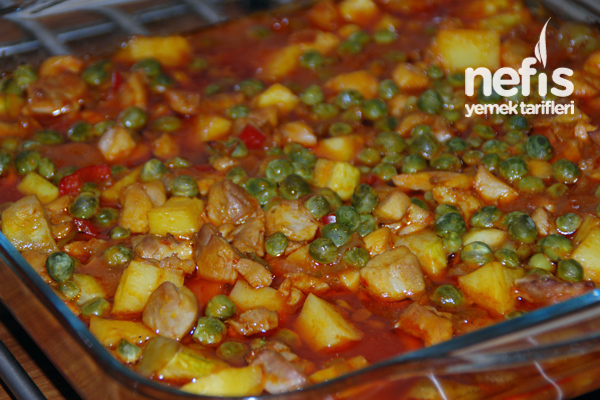 ---